Professor Krzysztof Ludwik Birkenmajer passed away
---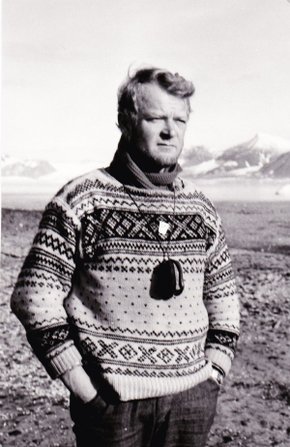 With deep regret we announce death of Prof. Dr. Krzysztof Birkenmajer on Saturday, February 23rd, 2019. We are saddened by the pass away of a distinguished scholar, doyen of the Polish polar community,
Honorary Chair of the Committee on Polar Research, Polish Academy of Sciences one of pioneering researchers of geological structures of the Arctic in Svalbard and Greenland and in Western Antarctica. He was one of founders of the Polish Polar Station in Hornsund, Spitsbergen, Svalbard in 1957 and significant supporter of establishing and operation of the Henryk Arctowski Station on South Shetland Islands in Antarctica (since 1977). Member of numerous Polish, Norwegian, Danish and international expeditions to the Arctic and Antarctica.
He was serving by many years as the Polish Delegate to the Scientific Committee on Antarctic Research (SCAR) and to the International Arctic Science Committee (IASC) playing in both an important role.
He was an Ordinary Member the Polish Academy of Sciences and Acting Member of the Polish Academy of Arts and Sciences.
It is with genuine sadness that we prepare to write these words about the man we knew as our mentor, adviser and friend. Professor Birkenmajer was known as a great colleague and friend to many polar researchers around the globe. He was an outstanding Polish geologist and polar explorer, investigator of the Polish Pieniny Mts, and the Tatras, author of the geological map of Pieniny, numerous maps of polar areas and hundreds of scientific articles and couple of books. For all his scientific career He was professor at the Institute of Geological Sciences Polish Academy of Sciences, Center in Kraków. Mentor and educator of many generations of Polish polar researchers and explorers.
The community of polar researchers will never forget contribution of Professor Krzysztof Birkemnajer to foundations of Polish studies of Arctic and Antarctic environment and current strength of polar sciences in Poland.
Funeral ceremonies will begin at 11:40 on March 5th, 2019 in the chapel at the Rakowicki Cemetery in Krakow.
On behalf of the Committee on Polish Polar Research, Polish Academy of Sciences, we direct to the Family of Professor our sincere condolences.
Condolences :